YOKOGAWA ®
ADMAG CA Series Capacitance Magnetic Flowmeters
Summary:
Features: ADMAG CA Series Capacitance Magnetic Flowmeters
Ultra-low conductivity fluid measurement
Capacitance type electrodes and very high impedance head amplifier of ADMAG CA make

ultra-low conductive fluid

measurement possible. High-frequency excitation reduces the effects of flow noise.
Adhesive fluid measurement
Non-wetted electrodes solve the measurement problem of sticking insulating material.
Slurry fluid measurement
Non-wetted electrodes are free from electric noise resulting from slurry colliding with the electrodes. Stable measurement in highly concentrated slurry fluids is possible.
High accuracy, +/- 0.5% of flow rate for ultra-low conductivity
For measurement of fluids with minimum conductivity of 0.1 microS/cm.
Maintenance-free
No adhesion, corrosion, or clogging greatly reduces maintenance costs. ADMAG CA is ideal for processes that used to need regular cleaning.
150 mm and 200 mm sizes
ADMAG CA is the first* ceramic capacitance type magnetic flowmeter in the world that supports 150 mm and 200 mm sizes, for even greater flexibility in applications.
*: As of September 29, 1999.
Specifications: ADMAG CA Series Capacitance Magnetic Flowmeters
CA100/200
Size (mm)
15-100
150, 200
Excitation
High frequency
Flow span (m/s)
0.5-10
Min. fluid conductivity (µS/cm)
0.01
1
Protection
IP67, NEMA4X, JIS C0920 watertight type
Hazardous area classification
FM, CSA, TIIS(JIS)
-
Accuracy
±0.5% of flowrate (0.1 µS/cm min.)
±1% of flowrate (1 µS/cm min.)
Repeatability
± 0.1% of flowrate (1 mm/s min.)
Lining material
Ceramic
Electrode Construction
Non-wetted plate electrodes installed on outside of ceramic tube
Fluid pressure
-0.1 MPa to 4 MPa: Ceramic lining size 50 mm or smaller
-0.1 MPa to 2 MPa: Ceramic lining size 80 mm or greater
Fluid temperature
-10 deg C to 120 deg C
Process connection
JIS 10K/20K/F12, ANSI 150/300, DIN PN10/16: Wafer
Output signal
4-20 mA DC, pulse, or alarm (transistor contact: 30 V DC, 200 mA max.)
Function
Variable damping time (1 sec min.), self-diagnostics, loop test, BRAIN communication
Indicator
7-seg. LCD
Power supply voltage
80-264 V AC/47-63 Hz or 100-130 V DC, 20.4-28.8 V DC
Maximum power consumption
14 W
Fill Out Our Quick Quote Request Form Below: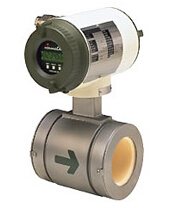 To start your quick quote, please fill out the below form and an China Industry Automation representative will contact you within an hour.
Receive a reply within 30 minutes, when you submit a Quick Quote Request Monday-Friday between 8:30 a.m. and 6:00 p.m. CST. Requests received outside of these hours will receive a reply the next business day.
Other Products You May Also Be Interested In: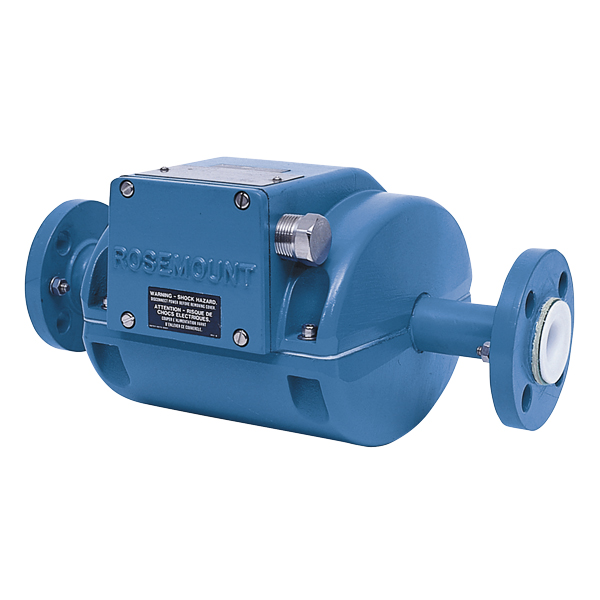 Rosemount ®
Rosemount ®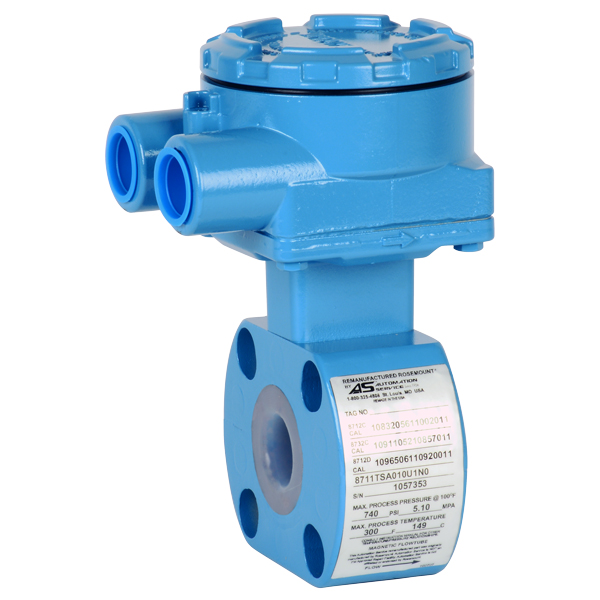 Rosemount ®