YOKOGAWA ®
ADMAG AXR Two-wire Magnetic Flowmeters
Summary:
Features: ADMAG AXR Two-wire Magnetic Flowmeters
Efficiency
2-Wire Benefit
An Extra AC power supply is not necessary. 2-wire loop powered performance allows direct connection to DCS I/O card possible - allowing for real cost reductions.
·
Reduce the CAPEX and OPEX on your site.
·
Power saving : 1 to 4% power consumption of typical 4-wire magnetic flowmeter.
·
Annual CO2 emissions can be reduced from approximately 73kg to 1.4kg (compared to a standard 4-wire magnetic flowmeter).
Reliability
Dual Frequency Performance
Only YOKOGAWA can provide unique and advanced excitation method.
"Dual Frequency Excitation" achieves stable measurement, zero stability and quick response times. The exclusive technology for stable and reliable measurement on your site.
Noise reduction technology
Flow noise reduction is further achieved by incorporating smooth mirror finished PFA liners and special surface finished electrodes. This is further enhanced with aligned super high density coils that generate a stronger magnetic field.
Safety
SIL2
YOKOGAWA believes safety should not be an option, it should be standard in all modern products. AXR is the first 2-Wire Magmeter of SIL2 Safety Integrity Level (IEC 61508) certified. AXR is capable of SIL2 single use and SIL3 redundant use, as standard.
Parameter Operation
AXR has magnet switches for parameter setting. Users can access the functions without removing the case cover in hazardous, humid, and dusty environment.
Friendly
HART 7 support
In addition to HART 5, the new ADMAG AXR supports HART 7, the latest HART protocol, eliminating the need for convertors to connect with HART-compliant control systems. HART 7 also supports and enables the automatic issuance of alarms when the device's settings are modified or a problem is detected by self-diagnostics.
Adhesion Diagnostic Level Function
The electrode is one of the most important parts of a Magnetic flowmeter. Only YOKOGAWA has "Adhesion Diagnostic Level Function". It diagnoses the condition of electrode surface and indicates the adhesion/coating in 4 levels. Users can change the detection level (threshold) depending on each individual process condition. This allows for predictive maintenance and reduced operating costs.
Alarm Indication
YOKOGAWA employs Full-dot matrix LCD indicator. It can display up to 3 lines as required by the user and is available in multiple languages. Under the unit has an alarm, a clear message is displayed along with a solution.
Specifications: ADMAG AXR Two-wire Magnetic Flowmeters
Structure

Integral flowmeter

Excitation Method

Dual frequency excitation

Nominal Pipe Size
[Unit : mm (approx. inch)]
General-purpose use: 25 (1.0) to 200 (8.0)
Explosion proof Type: 25 (1.0) to 200 (8.0)

Supply Voltage

Operating voltage range 14.7 to 42 V DC Two-wire system

Output Signals

Current output
Digital output(One output can be selected from pulse, alarm or status outputs.)

Electrode Material

Stainless steel-JIS SUS316L (AISI 316L SS/EN 1.4404 equivalent), Hastelloy C276 equivalent, Tantalum, Platinum-iridium

Fluid Temp.

- 40 to 130 deg.C (- 40 to 266 deg.F) [ depends on model type ]

Ambient Temp.

- 40 to 55 deg.C (- 40 to 131 deg.F) [ depends on model type ]

Accuracy

0.5% of rate (Note 1)
[ depends on nominal pipe size and fluid condition ]

Fluid Conductivity

10 micro-S/cm or larger
[ depends on nominal pipe size and fluid condition ]

Lining

Fluorocarbon PFA (Mirror-finished lining surface) (Note 2)

Lay Length
[Unit : mm (approx. inch)]

| | |
| --- | --- |
| Lay length code 1: | Wafer ; size 80 (3.0) to 200 (8.0), |
| | Flange ; size 25 (1.0) to 200 (8.0) |
| Lay length code 2: | Wafer ; size 25 (1.0) to 200 (8.0) |

Indicator

Full dot-matrix LCD

Operational Switch

4 magnet switches (including push switches)

Self Diagnosis

Electrode adhesion diagnosis, Coil open, etc.

Alarm Message

Alarm message with countermeasure is indicated
( English, German, French, Italian, Spanish, Japanese )

Options

Direction change of the electrical connection, Special Gaskets,
Bar-magnet for operation of magnet switches, etc.
* Please refer to General Specifications in detail.
| | |
| --- | --- |
| Note 1: | The accuracy of a product before shipment is defined as totalized value at the result of calibration test in our water actual flow test facility. |
| Note 2: | Mirror finished PFA lining is standard for size 25 to 100 mm (1 to 4 in.) and optional for size 150 to 200 mm (6 to 8 in.) specified by optional code PM. |
Fill Out Our Quick Quote Request Form Below: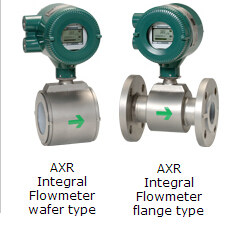 To start your quick quote, please fill out the below form and an China Industry Automation representative will contact you within an hour.
Receive a reply within 30 minutes, when you submit a Quick Quote Request Monday-Friday between 8:30 a.m. and 6:00 p.m. CST. Requests received outside of these hours will receive a reply the next business day.
Other Products You May Also Be Interested In: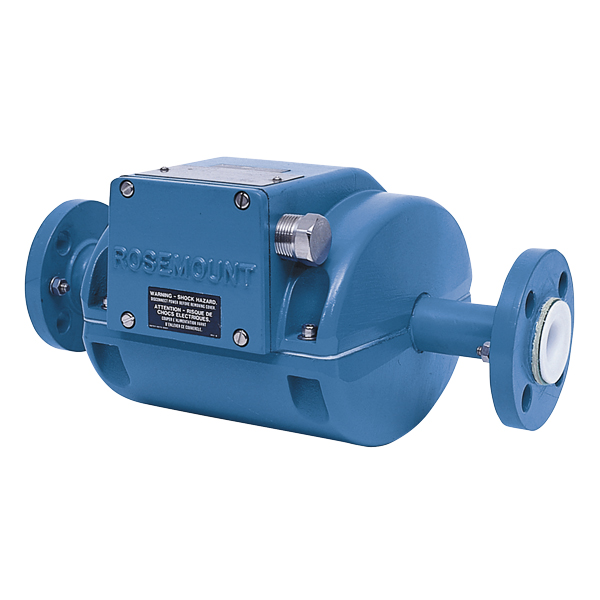 Rosemount ®
Rosemount ®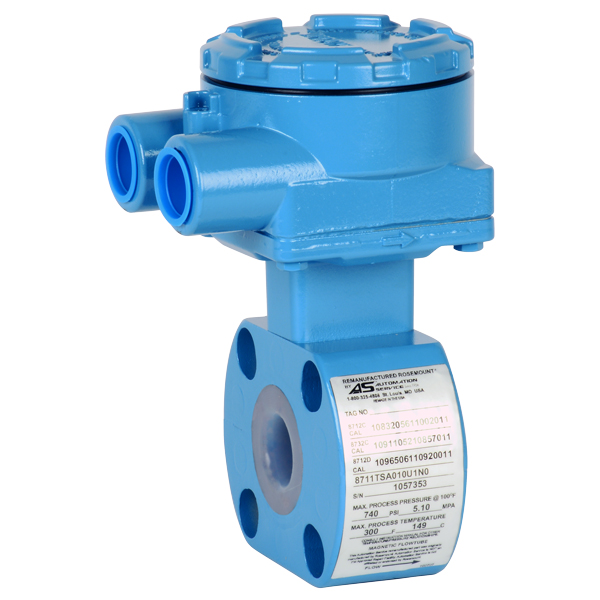 Rosemount ®