Rosemount ®
8800D Series Vortex Flowmeter
Summary:
Specifications
Rosemount8800D Series Vortex Flow Meter
1.High perfermance
2.Reduced maintenance costs
ProductDescription
RosemountVortex Flowmeters allow you to achieve better measurement practices across yourapplications by eliminating potential leak points, incorporating gasket-freemeter body designs that are immune to vibration, and enabling best installationpractices with Reducer™ and MultiVariable™ Vortex.
Reducer™Vortex can save up to 40% per installation by eliminating the need for fieldinstalled reducers.
MultiVariable™Vortex can save up to 30% per installation by eliminating the need for externaltemperature compensation for saturated steam applications.
Features& Benefits
Reduced Engineering, Installation and Commissioning Costs
· Rosemount sizes vortex meters for every application reducing Engineering Costs.
· Reducer™ Vortex to eliminate the need for field installed reducers
· Vortex meters can save up to 40% in installation costs over traditional flowmeter installations.
· Rosemount Vortex Flowmeters arrive pre-configured, hydrostatically tested, and ready to install.
Increased Plant Availability
· Avoid costly unscheduled shutdowns due to undetected process changes
· Rosemount vortex features a non-clog meter body that eliminates the possibility of plugged impulse lines or torn diaphragms on remote seals
· Able to replace sensor without breaking process seals
Reduced Maintenance Costs
· Eliminates maintenance costs associated with impulse lines such as clogging and purging
· No periodic recalibration required
· One spare sensor works for all meters
Increased Safety and Environmental Compliance
· Gasket-free meter body reduces potential leakp
· Use Dual Vortex and FMEDA analysis to simplify SIS compliance
Easier verification and troubleshooting through device diagnostics
· Internal signal generator standard in every vortex for easy electronics verification
· Able to easily accept an external source
· Diagnostics along with help are available for easier troubleshooting
Application

The Rosemount 8800 Vortex Flowmeters are suitable for liquid, gas, and steam applications.The high performance of the Rosemount 8800 Flowmeters solve your toughest flowapplications needs by:
Eliminating Clogging associatedwith impulse lines (and other vortex)

Reducing potential leakpoints byusing a gasket-free meter body design

Using a mass balanced sensor andAdaptive Digital Signal Processing to provide vibration immunity

Unique isolated sensor designallows replacement without breaking the process seal

Rosemount 8800D Series VortexFlowmeter for water, gas and steam

PVC Plant Reduces MaintenanceCosts and Improves Safety with Non-Clog Vortex Technology

Vortex Flowmeter ReducesMaintenance Costs and Increases Throughput in Polyester Fiber ProductionFacility

Vortex Technology Improves PlantSafety and Measurement in Chlor-Alkali Electrolysis Cells

Coffee Beverage Producer ReducesMaintenance Costs and Improves Reliability with Vortex Flowmeter Technology

Leading Oil & Gas ProducerReduced Production and Operating Expenses with Vortex Technology

Vortex Technology ImprovesFluidized Catalytic Cracker Unit Profits and Performance

Vortex Technology OptimizesAlkylate Production at Refineries

Vortex Technology ReducesMaintenance Costs and Eliminates Unscheduled Shutdowns in Delayed CokerApplications

Paper Mill Improves Quality withVortex Technology on Supercalender Steam Flow
Specification
Key Specifications

Flowmeter Accuracy

± 0.65 % of rate for liquids
± 1% of rate for gas and steam

Turndown

38:1

Output

· 4-20 mA with HART®

· 4-20 mA with HART® and Scalable Pulse Output

· FOUNDATION™ fieldbus with 2 Analog Input blocks,

· 1 Backup Link Active Scheduler function block, and 1

· Integrator function block (1 PID function block
optional)

Wetted Material

Stainless Steel - 316 ⁄ 316L and CF3M
Nickel Alloy- C-22 and CW2M
Consult factory for other wetted material options

Flange Options

ANSI Class 150 to 1500
DIN PN 10 to PN 160
JIS 10K to 40K
Flanges are available in a variety of facings

Operating Temperatures

-330°F to 800°F (-200°C to 427°C)

Line Size

Flanged - ½-in to 12-in (15 to 300 mm)
Wafer - ½-in to 8-in (15 to 200 mm)
Dual - ½-in to 12-in (15 to 300 mm
Fill Out Our Quick Quote Request Form Below: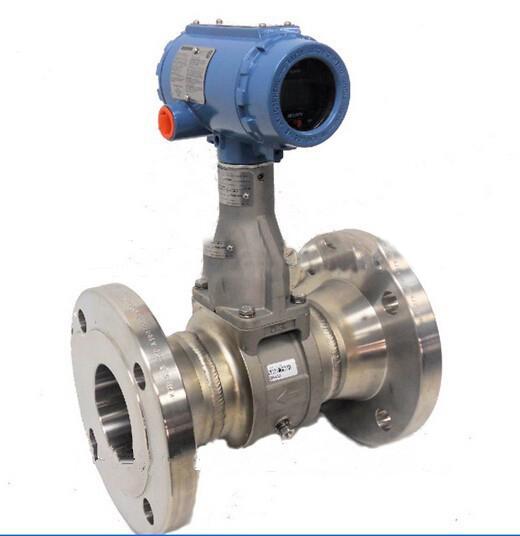 To start your quick quote, please fill out the below form and an China Industry Automation representative will contact you within an hour.
Receive a reply within 30 minutes, when you submit a Quick Quote Request Monday-Friday between 8:30 a.m. and 6:00 p.m. CST. Requests received outside of these hours will receive a reply the next business day.
Other Products You May Also Be Interested In: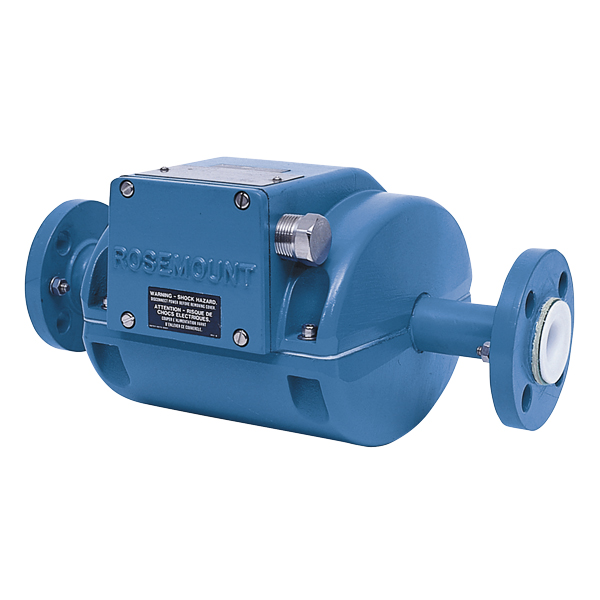 Rosemount ®
Rosemount ®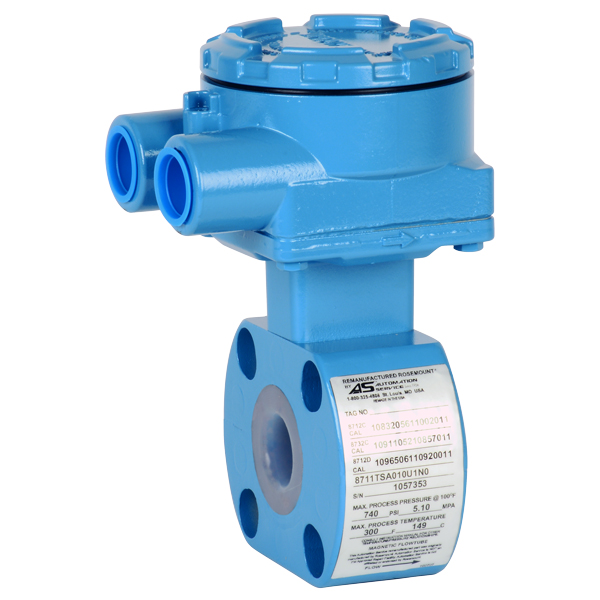 Rosemount ®