KOSO ®
EP1000
Summary:
This is an intelligent electropneumatic positioner that conforms to field equipment communication standard HART, which is a world standard.
It permits easy and positive digital adjustment of positioner response characteristics and zero and span from a host equipment mounting DDL or from an HHC (Hand Held Communicator). Furthermore, with 3-key calibration executed by a pushbutton built in the positioner, it is possible to set principal items by unit positioner, without need for HHC or the like.

It can be mounted to an actuator of any of single action type, double action type, rotary type and linear type, and it operates with a 4-20mA instrumentation signal and compressed air. Therefore, it is a positioner of broad universality, and it is capable of transmitting self-diagnosis information and others besides valve opening and open/close limit signals to a host equipment that conforms to HART.

KOSO is now developing FF dealing equipment, which digitalizes up to control signals and conforms to Fieldbus Foundation Standards.
Specifications
Series
EP1000
Applicable Actuators
Single and double acting actuators
Input Signal
4 to 20mA DC (adjustable to 1/4 split range)
Power supply
2-Wire type
Input impedance
500Ω at 20mA (Input voltage less than 10V)
Characteristic
Linear (Desired characteristic settable)
Pilot valve
Non-bleeding type
Single acting and double acting types are available
Air supply
140 to 700kPa
Air consumption
Output air pressure 50%
5Nl/min at 140kPa air supply
15Nl/min at 400kPa air supply
Max. capacity
Capacity when output is atmospheric venting
175Nl/min at 140kPa air supply
400Nl/min at 400kPa air supply
Performance
For single acting actuator
Linearity : +/-1.0% of FS.
Hysteresis : 0.5% of FS.
Response level : 0.1% of FS.
Repeatability : 0.2% of FS.
For double acting actuator
Linearity : +/-1.5% of FS.
Hysteresis : 0.8% of FS.
Response level : 0.2% of FS.
Repeatability : 0.3% of FS.
The above represents the performance of the positioner on an actuator without a valve. For the performance of the complete unit with a valve and an actuator, see KOSO STANDARD SPECIFICATION.
Calibration
1 button calibration
Calibration by positioner alone.
Own program
with Note PC or Disktop PC
Self diagnosis items
Air supply check/Eath unit's function check/Over load check
Fail position for breakdown selectable
Air connection
Rc 1/4
wiring connection
G 1/2
Ambient temperature
Standard type : -20 to 80°, Explosion type : -20 to 60°
Ambient humidity range
10 to 90% RH
Enclosure
Weather proof type (IP65), Explosion proof type (ExdCT6)
Standard anicillary
Auto-Manual change
Housing material
Aluminum alloy
Coating
Epoxy resin group paint
Coating colors
Body : Dark green, Cover : Light gray
Apporox. Weight
2.6kg
Optional specifications
Available upon request
Position transmitter
4 to 20mA 2-Wire type
Power source required in addition to input signal.
Limit switches
Open/Shut
Open collector type
Self diagnosis indication
diagnosis result on LED
Separate power supply required
wiring connection
1/2 NPT
Air connection
1/4 NPT
Fill Out Our Quick Quote Request Form Below: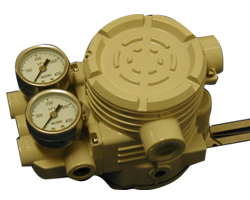 To start your quick quote, please fill out the below form and an China Industry Automation representative will contact you within an hour.
Receive a reply within 30 minutes, when you submit a Quick Quote Request Monday-Friday between 8:30 a.m. and 6:00 p.m. CST. Requests received outside of these hours will receive a reply the next business day.
Other Products You May Also Be Interested In: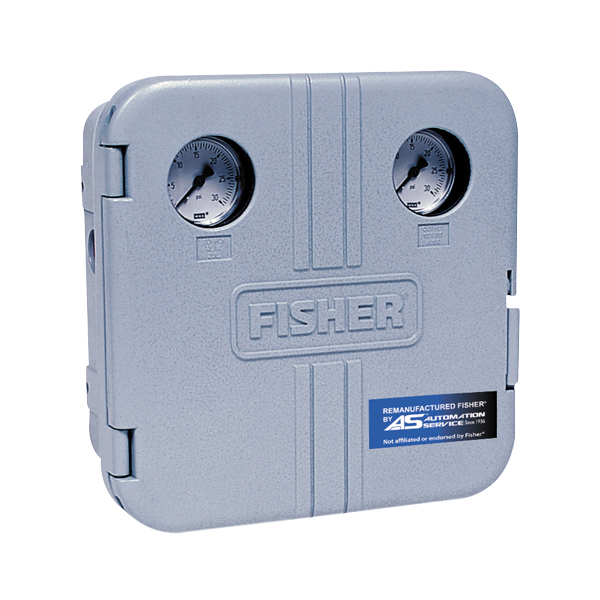 Fisher ®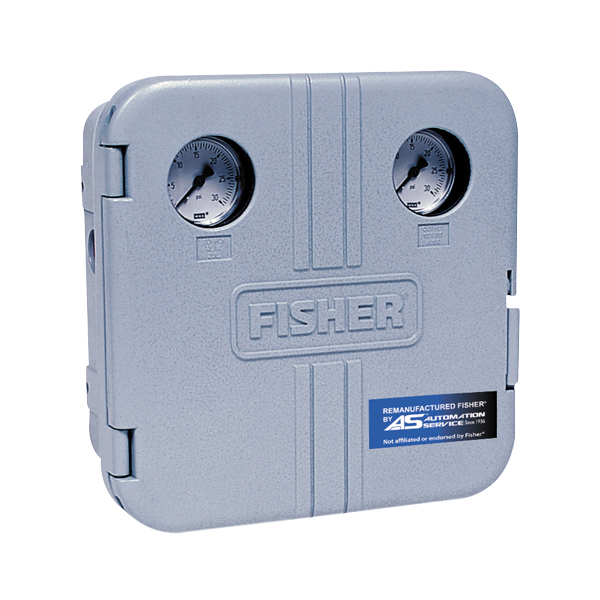 Fisher ®